Economic Update (Jason Guenther)
High inflation, global uncertainty, rising interest rates, supply chain issues and the war in Ukraine have all contributed to this year's market downturn and negative sentiment. Faster growing, growth-oriented companies have been especially hard hit this year. This has investors more focused on steady cash distributions as compared to the promise of future profits of growth stocks. The S&P 500 is now in a bear market (down more than 20% from its previous peak) with the decline beginning in January.
The Fed raised interest rates by 75 basis points in June, the third hike this year and the largest increase since 1994, with the goal to slow down inflation. The Fed is expected to continue raising rates in order to rein in this year's stubbornly high inflation. Inflation conditions are expected to be more persistent than previously expected. Bonds have also had a tough time in this environment, with the Bloomberg US Aggregate Bond Index down 10.35% year-to-date. Balanced portfolios have continued to struggle this year with both stocks and bonds down.
It's normal to feel uncomfortable during market downturns. However, despite the decline in both stocks and bonds, there are some things within your control. Here are six tips and investment strategies to help you weather the storm:
Hold some cash aside for emergencies and to help get through downturns. Avoid selling investments at reduced prices. For retirees and those close to retirement, we typically recommend keeping a year's worth of expenses in cash.
Continue contributing to retirement, education funding and health savings accounts, which may give you the opportunity to buy more shares at lower prices.
Consider Roth conversions. A number of factors need to be considered, so it's important to work with your wealth advisor and accountant to review the numbers.
Remain diversified and have a mix of stocks, bonds and other investments that match your time horizon, risk tolerance, goals, and avoid panic selling. When we build balanced portfolios, we assume that we're going to go through challenging times with market volatility and include different types of investments that may perform differently during various market environments.
Participate in tax loss harvesting, (see Tax Tactics below), selling some investments to offset capital gains.
Stick with your plan. Making emotional decisions with your portfolio can have significant implications on your long-term investment results. Many times, some of the best days in the markets come shortly after some of the worst days. If you try to time the market, you'll likely miss out on part of the recovery, which can significantly reduce your long-term returns.
There's been much discussion in the media recently around recessions and whether one could begin this year or next. It's inevitable that we'll go through another recession at some point. Historically, stocks have performed worse though in the year prior to a recession instead of during one (as the stock market is more forward looking). Markets typically tend to decline before recessions and begin recovering before the economy does. In the two years after a recession, returns for the S&P 500 on average were positive over 80% of the time. Each one is different though, with recessions and recoveries coming in many different shapes and sizes.
On the positive side, consumer and corporate balance sheets are in good shape overall and the labor market has remained tight. It's likely that market volatility will continue in the short term, but keep in mind that bear markets don't last indefinitely. At some point, market sentiment and economic conditions will change for the better. Bear markets can create opportunities for long-term investors. Please feel free to talk with us about any question or concerns you may have.
---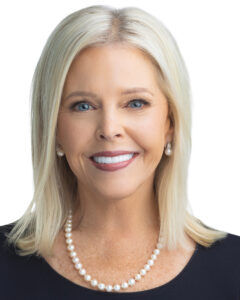 A Message from Sherri Stephens
Sherri provides perspective on current market conditions and what history has thought us in this short video.
---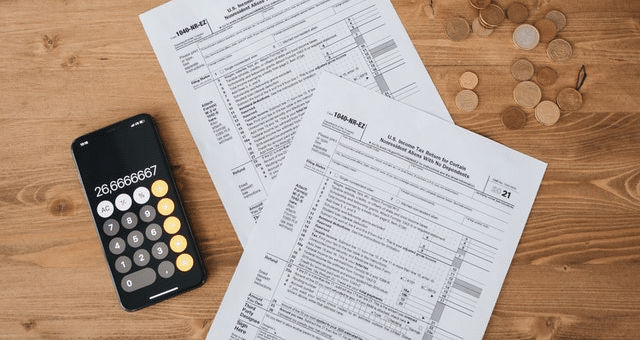 Tax Tactics (Jill Carr)
You may have noticed some trades in your accounts on your June statement, and perhaps you are thinking, why are they selling when the market is down? Well, we are engaging in a tax savings strategy called tax loss selling. We often do this for clients towards the end of the year, but right now, with the markets being the way that they are, several holdings are now valued less than the purchase price, meaning they are at a "loss" now. We can "harvest" these losses by selling the security in a taxable account (not a retirement account) and immediately buy a similar security (for example, selling a global bond fund and buying a different global bond fund) with the proceeds. This way, you stay invested in a similar asset allocation/class, but you take advantage of the loss to be able to offset any gains realized this year or in the future.
In markets like these, there is also a good opportunity to reduce your holdings in concentrated stocks. If you were hesitant to get out of the concentrated holding when the unrealized gains were very high, chances are they are lower now, and it may be a perfect time to diversify away from a large position in one or two stocks.
We are watching several bills in Congress to see if they become law. One of these would be considered the Secure Act 2.0, titled Enhancing American Retirement Now (EARN) which has passed the House and is currently being considered in the Senate. The Senate has also introduced a similar bill, titled Retirement Improvement and Savings Enhancement to Supplement Healthy Investments for the Nest Egg (RISE and SHINE Act)—what a mouthful! Either bill, if passed, would expand retirement savings opportunities for Americans and potentially raise the Required Minimum Distribution (RMD) age yet again.
Tax planning is an all-year activity. Some of you will be hearing from us later this year relative to specific tax strategies that we think could be in your best interest. Stay tuned!
---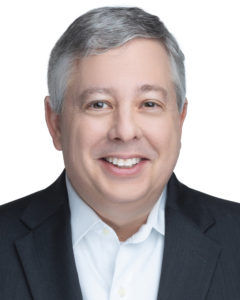 Welcome Doug Marlow
We are pleased to announce the recent hiring of Doug Marlow. He carries the CERTIFIED FINANCIAL PLANNER™ practitioner, Accredited Investment Fiduciary®, Chartered Financial Consultant®, and Chartered Life Underwriter designations as further commitment to the position of Director of Financial Planning. Doug describes his mission as utilizing the principles of behavioral finance and behavioral investment counseling to help families and business owners implement the right financial strategies for their wealth and estate planning.
Doug comes to us with over 3 decades of financial planning experience having worked for his family's investment advisory firm and several major investment and insurance companies where he distinguished himself as a leader. To that end, Doug will be leading the financial planning team as we continue to expand and enhance the value we bring to our clients. Look for Doug's column 'The Planners Perspective' in this newsletter.
A resident of North Carolina, Doug likes to say he was born in New York, then moved to NY's biggest suburb – Florida, before moving 750 miles north and being called a "halfback" – halfway back to NY. When Doug is not studying the markets or behavioral finance, he can be found volunteering as the chief of statistics for The William Amos Hough Huskies High School football team or yelling at his television as a passionate fan of the Carolina Panthers, Tampa Bay Lightning, and Tampa Bay Rays. He lives just outside of Charlotte, NC with his wife Janine.
---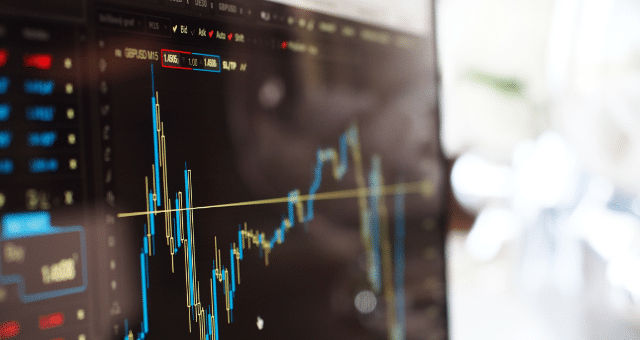 I Bonds
I Bonds (inflation-linked savings bonds) continue to remain an attractive investment that's worth considering now, currently paying 9.62% through October 2022. I Bonds need to be held for at least one year and purchases can be made directly through the TreasuryDirect website. Purchase amounts are limited to $10,000 per year ($20,000 for a married couple). Click here for further information on I Bonds.
---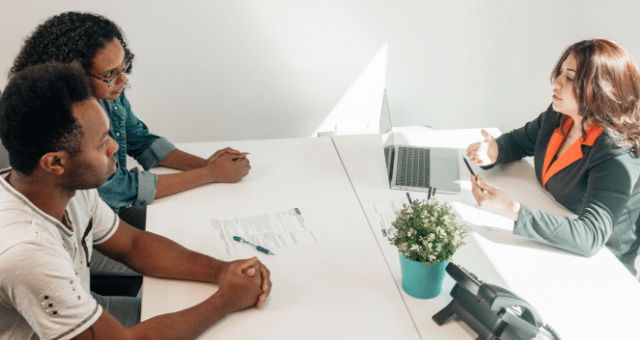 The Planners Perspective (Doug Marlow)
Allow me to begin this column by saying "Hello" and "Thank You." Hello to all of the Stephens Wealth Management Group (SWMG) clients, partners and recipients of this communication. I am excited to be here and appreciate both the privilege and responsibility in caring for the clients of SWMG. I look forward to building long-lasting relationships with each of you. Thank you to the entire SWMG team, those clients and partners I have had the pleasure of meeting, and those that I continue to meet for making me feel welcome and allowing me the opportunity to get know about you, your mission, vision, values and goals.
As you may have read from the announcement earlier, I am a Board-Certified Financial Planning Practitioner® and Accredited Investment Fiduciary®. My personal mission for the past 30-plus years has been and continues to be acting as a Behavioral Investment Counselor while utilizing the principles of behavioral finance to help those approaching or in retirement and business owners implement the right financial strategies for their wealth and estate planning. This includes Retirement Planning, Financial Planning, Asset Protection, Estate Planning, and Tax Planning.
I look forward to contributing the Planners Perspective as another communication tool that brings you value, insight, and peace of mind that all of us at SWMG are constantly working to serve our clients.
---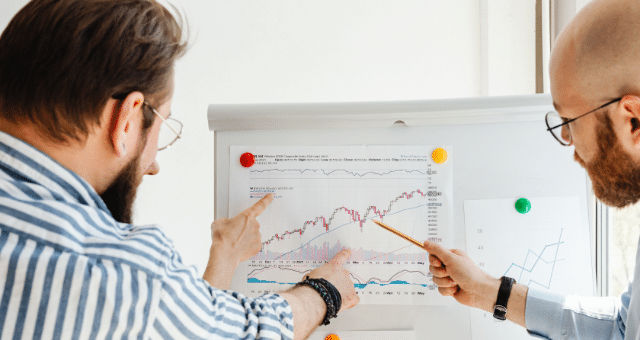 Financial Planning is a Process, not an Event
The Financial Planning Association® (FPA®) defines financial planning as the process of wisely managing your financial resources, so that you can achieve your dreams and goals — while also considering the financial challenges those inevitable financial decisions undoubtedly arise. True financial planning takes a comprehensive look at a person's finances, including savings, cash flow, employee benefits, retirement planning, taxes, insurance, investments, and estate planning.
The Stephens Wealth Management Financial Planning Process brings together our financial planning, investment, and advisory teams to deliver the following six-steps to each client.
Get a deep understanding of you and your most cherished financial goals – what and who you are investing for.
A mathematical analysis of how much money you will need to reach and support those goals.
How much do you have invested, and /or can you realistically save toward those goals? Essentially a budgeting conversation.
Look at the kind of investments (asset classes) that have historically helped people reach those goals in the time allotted.
Create a well-diversified set of investments (a portfolio) within those asset classes
Then it is a matter of implementing, monitoring, and helping you stay the course with those investments through times of stress and euphoria – perhaps our greatest value.
Over the next several months, we will provide enhanced analytics capabilities in areas appropriate to you. These may include:
Aggregated Snapshots of all your accounts
Social Security Optimization – when to start, when to defer
Income/Spending Strategies – additional ways to consider the impacts of market volatility and inflation on your ability to live the life you need, want, and wish
Tax Strategies – ROTH conversions, loss harvesting, and other opportunities in your tax returns
Estate Planning – creating and preserving Multi-Generational Wealth
Each of these areas must be viewed in conjunction with the others, as each decision an individual makes can potentially affect every other aspect of financial life. Financial planning is not a one-time event; it's an ongoing process of defining your goals, evaluating your financial situation, developing and implementing a plan, and monitoring the plan to make necessary adjustments.
---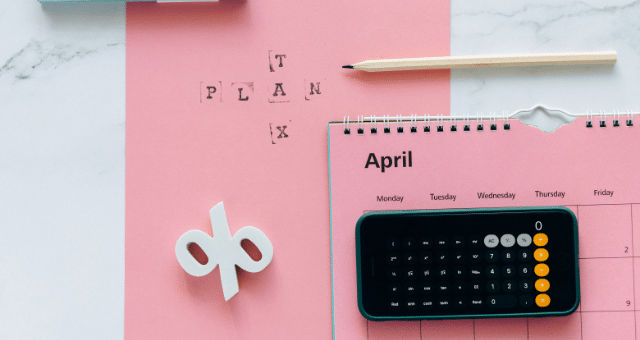 Core Business Financial Planning Beliefs
I mentioned earlier my study and love of behavioral finance and behavioral investment counseling. Here are some of my core beliefs that I know to be true:
All successful investing is goals-focused and planning-driven. All failed investing is market-focused and current-outlook-driven.
All successful investors act continuously on their plan. All failed investors react continually to the markets, and always the wrong way. It is not possible to react one's way to investment success.
The ability to create a robust lifetime investment plan – and the faith, patience, and discipline to keep from blowing up that plan at some fleeting moment of market/emotional stress – are not available to the unaided human mind.
Again, this is a process, not an event and I look forward to engaging with you in that process.
---
Community Conscious
The SWMG team takes great satisfaction in working within our community and sponsoring key events. Since last newsletter, we have sponsored a few events at the FIA as well as the Pink ParTee at Warwick Hills Golf Course which supports local breast cancer patients in active treatment. Finally, about half the team spent a Friday shift working at the Food Bank of Eastern Michigan in Flint sorting food and drinks to make it easier to distribute. We are always impressed by the Food Bank's operation and leadership at all levels.
---
A Word On Wealth
You may have noticed that we have started a podcast called, "A Word on Wealth." You can find the podcast on our website (under Resources), or on Spotify or Apple Podcasts. We will be featuring commentary and guests that we feel will bring you tremendous value in an easy-to-listen to format. We have several topics in the hopper but if there is something you would like to hear us talk about, feel free to let us know at info@stephenswmg.com.
---
*Please remember that past performance may not be indicative of future results. Different types of investments involve varying degrees of risk, and there can be no assurance that the future performance of any specific investment, investment strategy, or product (including the investments and/or investment strategies recommended or undertaken by Stephens Consulting, LLC, doing business as Stephens Wealth Management Group (SWMG), or any non-investment related content, made reference to directly or indirectly in this newsletter will be profitable, equal any corresponding indicated historical performance level(s), be suitable for your portfolio or individual situation, or prove successful. Due to various factors, including changing market conditions and/or applicable laws, the content may no longer be reflective of current opinions or positions. Moreover, you should not assume that any discussion or information contained in this newsletter serves as the receipt of, or as a substitute for, personalized investment advice from Stephens Consulting. Please remember that if you are a SWMG client, it remains your responsibility to advise us, in writing, if there are any changes in your personal/financial situation or investment objectives for the purpose of reviewing/evaluating/revising our previous recommendations and/or services, or if you would like to impose, add, or to modify any reasonable restrictions to our investment advisory services. To the extent that a reader has any questions regarding the applicability of any specific issue discussed above to his/her individual situation, he/she is encouraged to consult with the professional advisor of his/her choosing. SWMG is neither a law firm nor a certified public accounting firm and no portion of the newsletter content should be construed as legal or accounting advice. A copy of SWMG's current written disclosure Brochure discussing our advisory services and fees is available for review upon request. Links are being provided for information purposes only. SWMG is not affiliated with and does not endorse, authorize, or sponsor any of the listed websites or their respective sponsors. SWMG is not responsible for the content of any website or the collection or use of information regarding any website's users and/or members.
Please Note: Stephens Wealth Management Group does not make any representations or warranties as to the accuracy, timeliness, suitability, completeness, or relevance of any information prepared by any unaffiliated third party, whether linked to SWMG's website or newsletter or incorporated herein and takes no responsibility for any such content. All such information is provided solely for convenience purposes only and all users should be guided accordingly.
*The Forbes ranking of America's Top Women Advisors was developed by SHOOK Research and is based on in-person, virtual and telephone due diligence meetings to evaluate each advisor qualitatively, a major component of a ranking algorithm that includes: wealth advisors with a minimum of 7 years of experience, client impact, industry experience, review of best practices and compliance records, firm nominations; and quantitative criteria, including: assets under management and revenue generated for their firms. Investment performance is not a criterion because client objectives and risk tolerances vary, and advisors rarely have audited performance reports. Research Summary (As of February 2022) 34,500 nominations were received, based on thresholds (9,850 Women) 18,465 Advisors were invited to complete the online survey. 13,549 Advisors were interviewed by telephone. 2,610 Advisors were interviewed in-person at the Advisors' location and 1,203 were Advisor web-based interviews. SHOOK's research and rankings provide opinions intended to help investors choose the right financial advisor and are not indicative of future performance or representative of any one client's experience. Past performance is not an indica8on of future results. Neither Forbes nor SHOOK Research receive compensation in exchange for placement on the ranking. For more information, please see www.SHOOKresearch.com. SHOOK is a registered trademark of SHOOK Research, LLC. Stephens Consulting, LLC is not affiliated with Forbes or Shook Research, LLC. This ranking is not indicative of an advisor's future performance, is not an endorsement, and may not be representative of individual clients' experience. Please visit https://www.forbes.com/top-women-advisors for more information. Important disclosures.