In my last post, I started to explain the different ways that parents (or whomever) can save money for college. This post covers 4 additional ways.
Again, here is a handy dandy chart: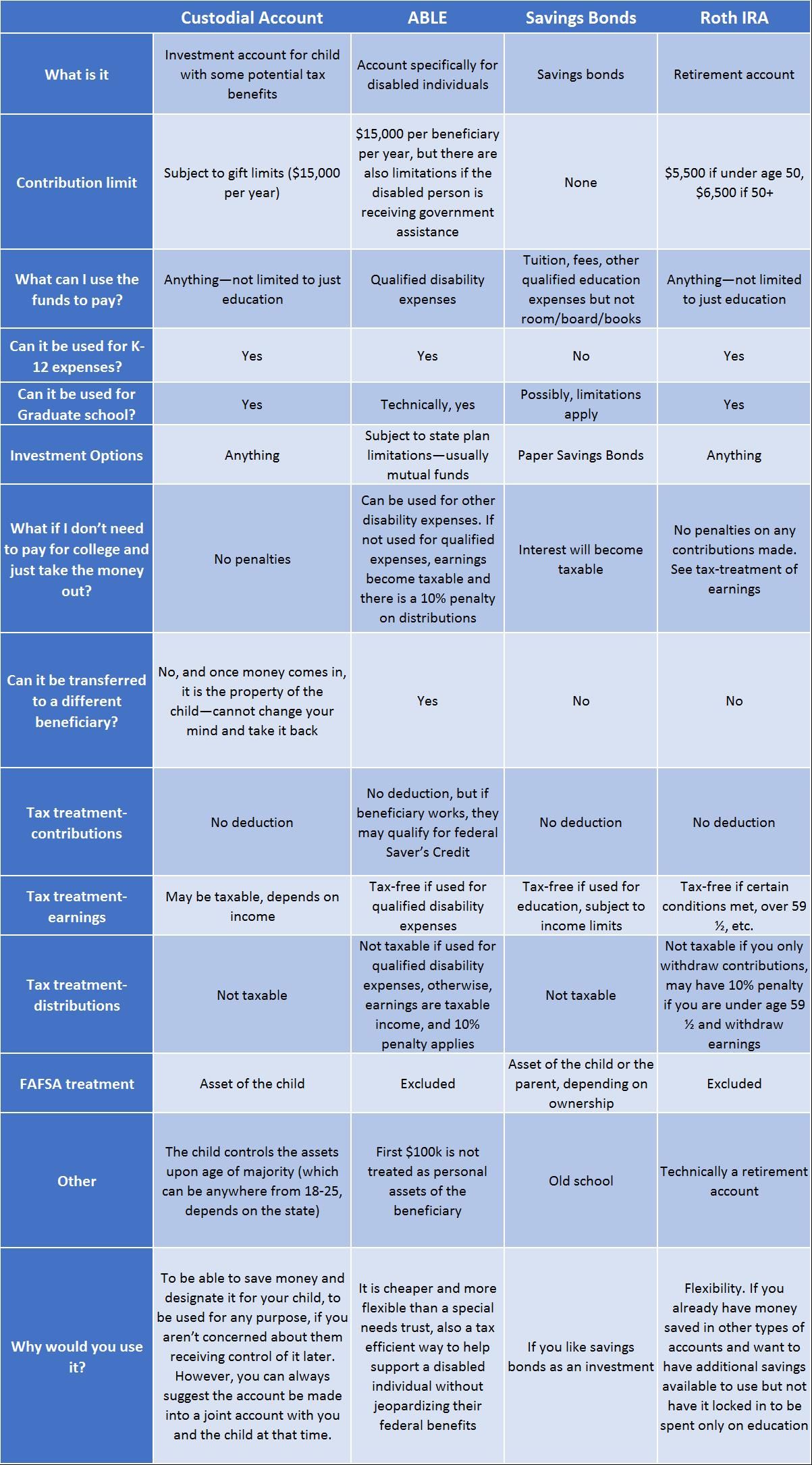 Like Traditional IRAs, contribution limits apply to Roth IRAs. In addition, with a Roth IRA, your allowable contribution may be reduced or eliminated if your annual income exceeds certain limits.
Contributions to a Roth IRA are never tax deductible, but if certain conditions are met, distributions will be completely income tax free.
Unless certain criteria are met, Roth IRA owners must be 59½ or older and have held the IRA for five years before tax-free withdrawals are permitted.
Please consult with a financial professional for more information.
Neither Raymond James Financial Services nor any Raymond James Financial Advisor renders advice on tax issues, these matters should be discussed with the appropriate professional.
Any opinions are those of Jill Carr and not necessarily those of RJFS or Raymond James. The information has been obtained from sources considered to be reliable, but we do not guarantee that the foregoing material is accurate or complete.