We adopted some cats a couple of years ago. As of this month, they are three years old, which apparently in cat years is 28 in human years. Little did we know the expenses coming for one cat, who is named Shadow, because he is all black like a shadow, even his little black nose. The other one is named Tangerine. We are very creative in coming up with names. 😊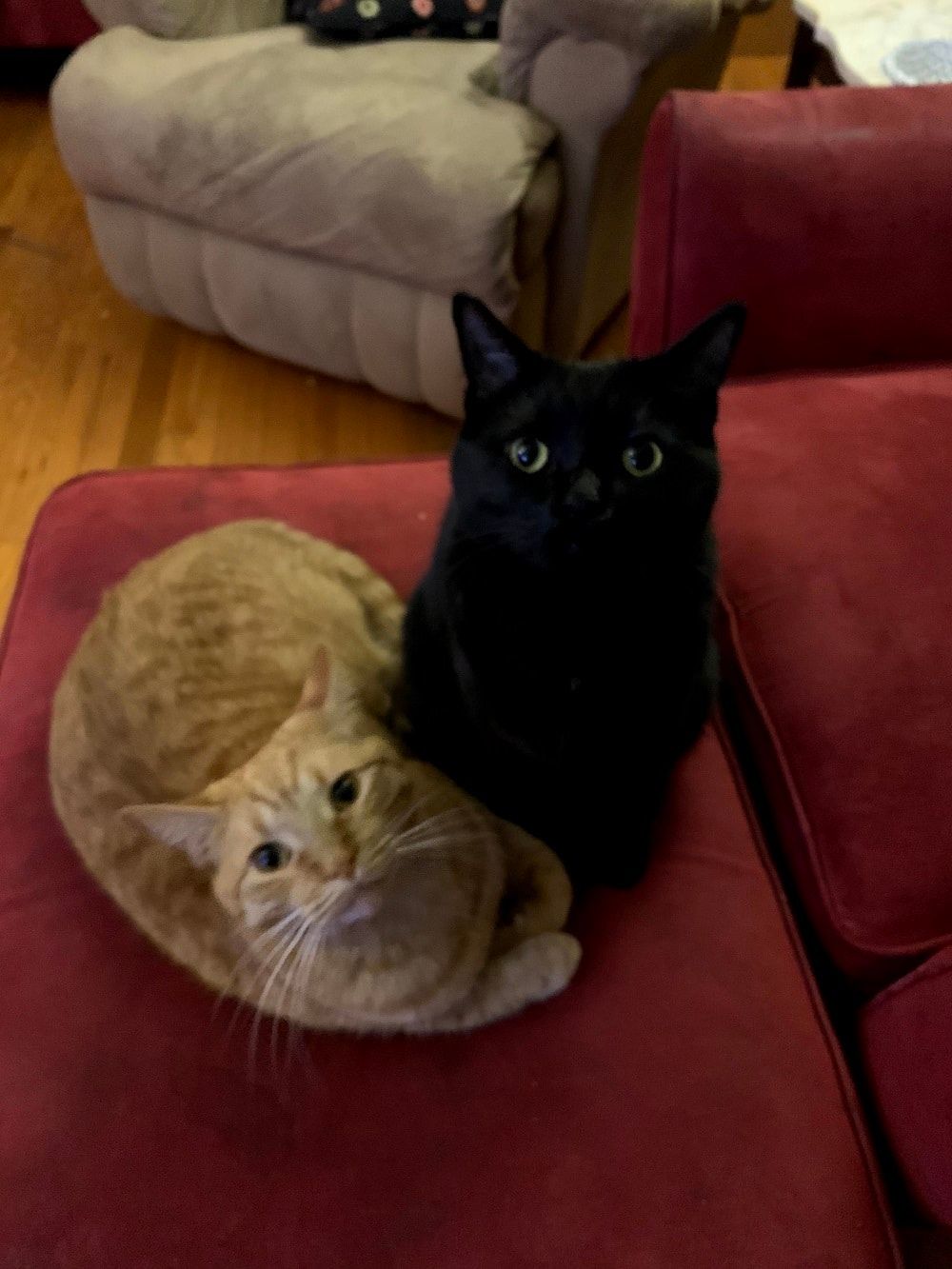 Only a few months after we adopted Shadow, he seemed to be having health issues.  When we took him to the vet, they didn't really find anything wrong.  We were told Shadow might have some crystals in his urine, but he was ok for now. Then he went missing in our house. At first, we thought he had gotten outside, but ultimately found him hiding inside the bottom of a couch in our basement. Long and short, his health seemed worse and we ended up taking him to an emergency vet. Turns out, he developed some massive crystals in his urinary tract, that basically caused him to be plugged up. Poor cat couldn't "go" and if we didn't have it surgically fixed, he would die.
Good times. I had about 10 minutes to decide if I wanted to pay the 4-figure costs of a surgery to heal him. Since I know my kids would blame me forever if their beloved cat died, I chose to do the surgery. Then, after they did the surgery that saved him, they recommended another surgery to basically prevent this problem from happening in the future. $$$$. Ever since then, we have had to feed him special indoor cat food that helps prevent this problem from happening, for the rest of his life.  Thousands of dollars later, we have two happy, healthy cats.
So, before you get a pet, here are some potential costs to consider.
Adoption costs:

is there a fee for adopting the animal?

Spaying or neutering costs:

a must, honestly. Be like Bob Barker and spay or neuter your pets.

Microchipping:

sometimes this is included in the cost of adoption and sometimes it's extra.

Vet visits and emergency care:

at the very minimum, you will likely have some vet visits at the beginning to make sure they get their vaccinations and maybe like, tick and worm prevention medicine…however, in our case, it turned into a huge emergency vet bill and just be aware that this could happen. Our cats now go into the vet once a year for a check-up, just like us with our primary care doctor visits.

Home supplies:

food, beds, leashes, crates, collars, toys, litter

Dog training & Grooming costs:

Pet Day Care, Dog walkers, and Boarding costs:

if you work long hours and need someone to take care of your pet during the day, or you travel and need a longer-term sitter, check out Rover.com. It's kind of like Care.com but for pets. But this can be a significant cost that may give you pause if your lifestyle is just not conducive to having a pet.

Additional rent costs:

when I lived in an apartment, it was an additional cost per month to my rent to have a pet.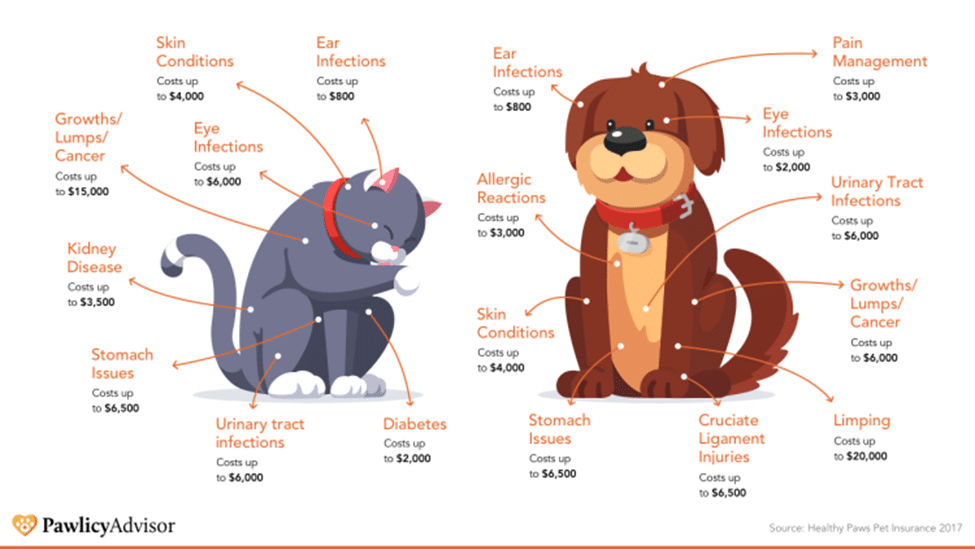 Finally, a word about pet insurance. Apparently, 1 in 3 pets will need emergency treatment each year (Source: AVMA). One of the things I suggest for pet owners is to start a special savings account just for your pet expenses…  Maybe you put $50 into this account each month and in 5 years you have $3k saved. The problem is that pets don't often wait that timeframe to have their emergency, and as I found out, the costs can be significant. For this reason, you may want to look into pet insurance.
According to the NAPHIA, the annual cost of pet insurance for a dog is $585.40 and $349.94 for cats. If you knock that down to 'accident-only' insurance, the costs fall to $194.09 for dogs, or $126.08 for cats per year. You'll typically have a deductible and then be reimbursed directly from the insurance company for 80-90% of the cost of care. You can also add things like a pet wellness plan that can cover the costs of spaying/neutering, annual vaccinations, dental care, etc. The cost of pet insurance varies depending on your state and breed of animal, and it typically doesn't cover pre-existing conditions.
Just like any other insurance, if you don't use it, it kind of sucks to have to pay for that. But if your house burns down or your dog gets injured, then you'll be darn glad you have it.  The first-years costs of owning dogs and cats are approximately $1-2k on average. Not a small amount, so think carefully before you invest in a pet.
Any opinions are those of Jill Carr and not necessarily those of RJFS or Raymond James. The information has been obtained from sources considered to be reliable, but we do not guarantee that the foregoing material is accurate or complete.